Bakle Classes is a preferred and credible option for CAT and other MBA Entrance Exam preparation in Solapur city!
---
Since four years, students have chosen 'Bakle Classes' for CAT Coaching in Solapur. Thank you for trusting us and making us the only institute in Solapur having a batch for CAT 2019, 2020, 2021 & 2022.
---
"I was determined I wanted to get an MBA, I started my journey by joining Bakle Classes, which gave me a wider perspective about MBA entrance exams. Having joined the CAT course, I knew I needed to work hard. Classes helped me to get all my concepts clear, what was lacking was my practice. Being in the final year of engineering, placements were being conducted and my focus at that very moment was to get placed. So in the quest of getting placed I stopped preparing for CAT for a while. After getting placed, it was hard for me to start preparing again. It took me a month or two to realise what my actual dream was but it was October end already. However, I was still in the position to recover because I had sincerely attended all the lectures and my concepts were clear. Sir helped to clear my last moment doubts. In the end, it's all about the hard work you put in to make your dreams come true". – Ashwini Agrawal (IIM Trichy)
---
I want to thank Atul sir for the guidance and everything that he taught us. Sir's teaching methods and emphasis on using different methods for solving, were very useful from exam point of view which helped me immensely. Sir taught those methods which were helpful and suitable for exam like conditions. Whenever I had any query Sir was there to solve it. I am grateful for the knowledge which i gained here. – Shaunak Gaikwad
---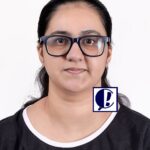 Divya Dodeja
Great Lakes Institute of Management
It's been a great experience learning at Bakle Classes. It is the best coaching institute for MBA, CET, Banking exams etc. The teaching methods and techniques are easy and unique. Sir has always been very helpful and personal attention is also given. It is the best coaching to achieve your future goals. – Divya Dodeja
---
A lot of students are misinformed about CAT. CAT is one of the easiest routes to a great career. 
Visit us and find out if the CAT-MBA route is suitable for you.
---
Our CAT course also covers other MBA Entrance Exams like NMAT, SNAP, XAT, IIFT, MAT, MAH-MBA-CET etc.
Long-term CAT batch starts in Dec/Jan. 

Super-long-term CAT Batches start in July/August.

Guidance for students targeting CAT, NMAT, XAT, SNAP, IIFT, MAH-CET, CMAT & MAT in the next 2-3 years is available.
---
---
Reasons for choosing Bakle Classes:
Expert guidance and mentorship. Some unique shortcuts and strategies to give you a competitive advantage.
We coach for a thorough understanding of concepts (no shortcuts in conceptual understanding of ideas).
24/7 doubt solving, Online support, personalised attention and small batch sizes.
Long duration, effective schedule and convenient coaching hours (and probably the highest compared to other top institutes), specially planned so that weak students are not left behind.
Exhaustive CAT Study Material, Online Mock tests with Detailed Analysis, National Percentile and ranking.
Top-quality CAT coaching at almost half the fees in metro cities. Even a crash course in metro cities costs higher than our long-term course.
Save on your living expenses and benefit from lower distractions for study in Solapur.
Our students say they never would have worked so hard & never would have believed they can achieve so much, had they joined some other institute.
We advise only sincere candidates targeting top B-schools to apply for the course. 
For latest course features and inclusions please contact our office.
---
Many students have chosen 'Bakle Classes' over institutes in Pune/Mumbai. Take a well-informed decision while choosing your institute.
BE FIRST TIME RIGHT, CHOOSE BAKLE CLASSES! 
---
About CAT
CAT is an MBA entrance exam conducted every year by the IIMs. The CAT score is accepted by the 20 IIMs and over 100 B-schools in India for admission to their management programmes. CAT 2020 will be conducted on 28th November 2021 (tentative).
Exam Pattern: (based on CAT 2019/2020 pattern. 2020 info mentioned in brackets)
| | | | |
| --- | --- | --- | --- |
| Sr. No. | Section | Number of questions (MCQs + TITA) | Time Limit |
| 1 | Verbal Ability and Reading Comprehension (VARC) | 34 / (26) | 1 hour / (40 mins) |
| 2 | Data Interpretation and Logical Reasoning (DILR) | 32 / (24) | 1 hour / (40 mins) |
| 3 | Quantitative Ability (QA) | 34 / (26) | 1 hour / (40 mins) |
|   | Total | 100 / (76) | 3 hours / (2 hours) |
Computer-based test.
MCQs= Multiple choice questions. +3 marks for each correct answer, -1 mark for each wrong answer, 0 marks for unattempted questions.
TITA=Type in the answer (using virtual keyboard) = non-MCQ questions. +3 marks for each correct answer, 0 marks for each wrong answer & unattempted questions.
An on-screen non-scientific calculator is available.
(For more details visit the official website).
---
List of Indian Institutes of Management (IIMs):
IIM Ahmedabad
IIM Bangalore
IIM Calcutta
IIM Kozhikode
IIM Indore
IIM Lucknow
IIM Amritsar
IIM Nagpur
IIM Visakhapatnam
IIM Jammu
IIM Bodh Gaya
IIM Sambalpur
IIM Sirmaur
IIM Raipur
IIM Trichy
IIM Udaipur
IIM Ranchi
IIM Shillong
IIM Rohtak
IIM Kashipur
Apart from the IIMs many institutes in India accept the CAT score to select students for their management programmes.
Top B-schools in Maharashtra:
| | |
| --- | --- |
| Sr. No. | Institute Name |
| 1 | S. P. Jain Institute of Management & Research (SPJIMR), Mumbai |
| 2 | SJMSOM, Indian Institute of Technology, Bombay (IITB) |
| 3 | Jamnalal Bajaj Institute of Management Studies (JBIMS), Mumbai |
| 4 | National Institute of Industrial Engineering (NITIE), Mumbai |
| 5 | Symbiosis Institute of Business Management (SIBM), Pune |
| 6 | Tata Institute of Social Sciences (TISS), Mumbai |
| 7 | Narsee Monjee Institute of Management Studies (NMIMS), Mumbai |
| 8 | Symbiosis Centre for Management and Human Resource Development (SCMHRD), Pune |
| 9 | Sydenham Institute of Management Studies, Research and Entrepreneurship Education (SIMSREE), Mumbai |
| 10 | Indian Institute of Management, Nagpur (IIM Nagpur) |
| 11 | Symbiosis Institute of International Business (SIIB), Pune |
| 12 | K. J. Somaiya Institute of Management Studies and Research, Mumbai |
| 13 | National Institute of Banking and Management (NIBM), Pune |
| 14 | Prin. L. N. Welingkar Institute of Management Development & Research, Mumbai |
| 15 | Symbiosis Institute of Operations Management (SIOM), Nasik |
| 16 | National Insurance Academy, Pune |
| 17 | SIES College of Management Studies, Mumbai |
| 18 | Symbiosis Institute of Management Studies (SIMS), Pune |
| 19 | NL Dalmia Institute of Management Studies & Research, Mumbai |
| 20 | Symbiosis Institute of Digital and Telecom Management (SIDTM), Pune |
| 21 | Chetna's R.K. Institute of Management studies & Research, Mumbai |
| 22 | Department of Commerce and Management Studies, University of Pune (PUMBA), Pune |
| 23 | Institute of Management Technology (IMT), Nagpur |
| 24 | METs Institute of Management, Mumbai |
| 25 | Symbiosis Center for Information Technology (SCIT), Pune |